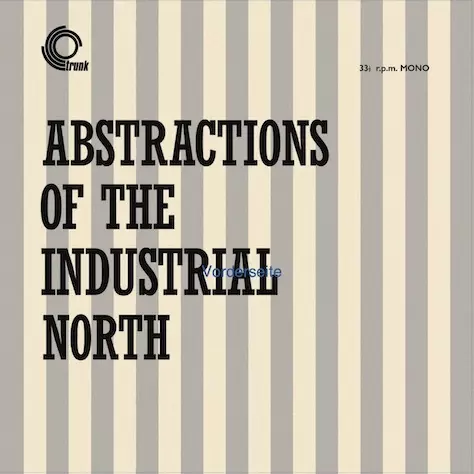 ABSTRACTIONS OF THE INDUSTRIAL NORTH
| Format | Price | Buy |
| --- | --- | --- |
| ABSTRACTIONS OF THE INDUSTRIAL NORTH 10" | £20.00 | |
Sorry, ABSTRACTIONS OF THE INDUSTRIAL NORTH is out of stock.
Description
Basil Kirchin - ABSTRACTIONS OF THE INDUSTRIAL NORTH
`THIS IS A TEN INCH - a bit like a replica I suppose, of the ten inch issued by de Wolfe in 1966. A failed library (in that it wasn't well distributed and rarely used in syncs) it has, over recent years taken on a cult aura, thanks to its influence on modern bands such as Broadcast.

MUSIC BY KIRCHIN, NATHAN AND COLEMAN, AND PLAYED BY THE LONDON STUDIO GROUP. JUST 500 units have been repressed. I have 250 of them. IMPORTANT NOTE; there is a slight error in the pressing, in that Side One has five cues when it should have four, which means there is one less on Side Two, but it is the complete Abstractions album. Nothing is missing, just one cue on the wrong side. And a great stupid sticker on the front letting you know all about it.