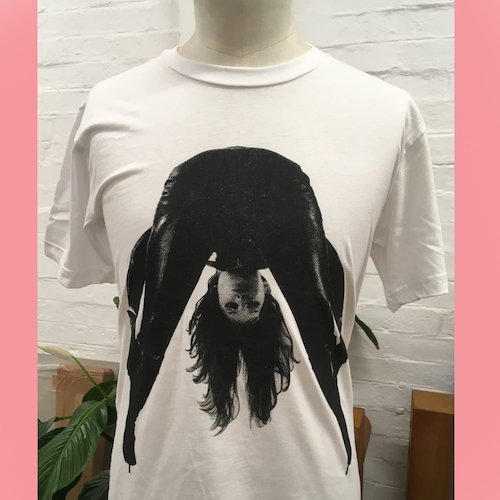 ATOMAGE BENDING OVER GIRL TEE
Sorry, ATOMAGE BENDING OVER GIRL TEE is out of stock.
Description
ATOMAGE BENDING OVER GIRL TEE
I had a feeling that this was quite a good idea when I spoke to Dan (my groovy printer) about this. Then when he texted me a photo of the actual made tee shirt, with the bending over leather clad girl all over the front I very nearly had kittens. Not only is this the COOLEST THING EVER (and a rare image from the Atomage Archives) but you can only buy it here, which kinda makes it EVEN COOLER. Very VERY limited indeed. You will have conversations about this tee shirt. People will ask "where did you get that", "where can I get one urgently" and stuff like that. You may well even get approached by slightly rude people - and I don't mean ones that have no manners, I mean the other sort of rude. ALSO what's even more amazing is when you wear it and look down, the woman is actually looking back up at you, which has to be a first for tee shorts. It's certainly a first for me. American Apparel tees so they come up large - here are the chest sizes in inches as a guide.
S-34/36, M-38/40, L-42/44, XL-46/48, XXL48/50