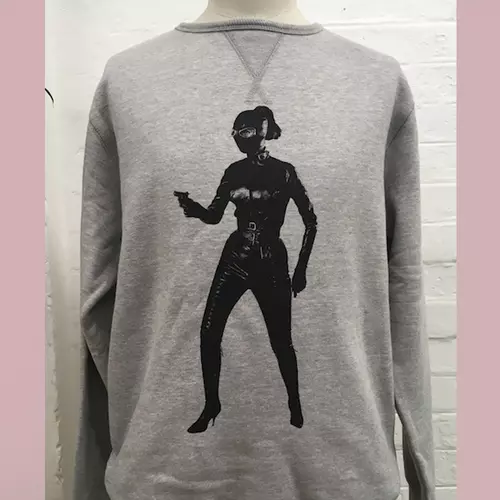 Atomage GRANVILLE GIRL sweatshirt
Sorry, Atomage GRANVILLE GIRL sweatshirt is out of stock.
Description
Atomage GRANVILLE GIRL sweatshirt
So, just as Atomage was getting started and the great John Sutcliffe was starting to make even groovier leather catsuits and that, he got commissioned by Granville (the petrol / chemical company) to dress a girl for one of their products. This image was the result. Not sure they wanted it. She walked around Leicester square and Trafalgar Square looking very much out of place in the late 1960s. This is a shot from the Atomage Archives. Double printed (so the black looks even blacker) onto heavy 320g Cotton Ridge sweats, these are very thick and have even got a key pocket on the left hand side. They come up large so see chart for sizing. Limited to just 25.