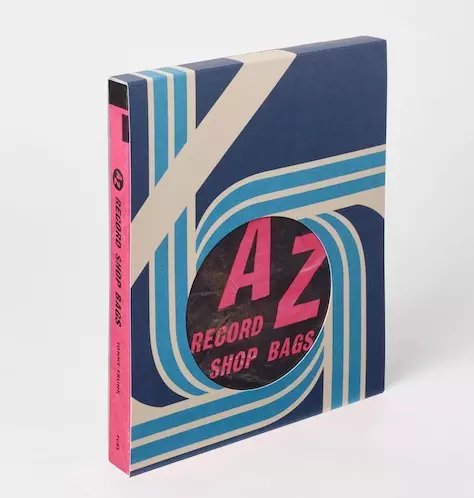 AZ British Record Shop Bags
| Format | Price | Buy |
| --- | --- | --- |
| AZ Record Shop Bags Slipcase Edition With EXTRAS | £24.95 | |
Sorry, AZ British Record Shop Bags is out of stock.
Description
AZ British Record Shop Bags
What a bunch of old bags. Well over 500 in fact - in gloriously faded paper and plastic, celebrating the rise and fall of the British High Street (and low streets too). Bags from the early 1950s to the 1990s, from the famous to the infamous, from the influential to the totally forgotten. It's graphic, nostalgic, fascinating and brilliantly sad all at the same time. It's where Dusty and Morrisey worked, where Epstein met the Fab Four, where grumpy Ray had a wet and shiny face. This is the limited slip case edition - I thought I had sold out ages ago, but I just found a box of 12 in the warehouse which for buyers through Trunk ALSO COME WITH a couple of groovy bag postcards.