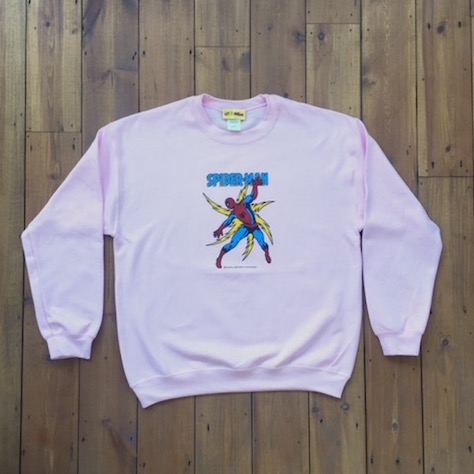 Custom Spiderman Sweatshirt!
| Format | Price | Buy |
| --- | --- | --- |
| Custom Spidey Sweatshirt | £65.00 | |
Description
Custom Spiderman Sweatshirt!
Unbelievable find! A very small stash of original 1973 (dated!!!) Spiderman Marvel transfers!!! These can can be pressed onto a Gildan sweatshirt shirt of your choice - S,M, L, XL, XXL, and on the following colours: black, white, grey, light pink, cherry red. Just order one, we then send you an email and get your colour, size etc, then make the sweatshirt up for you. These are very VERY limited indeed - there are just ten of these rare transfers to be used across both tee shirts and sweat shirts and they will be sold on a first come first served basis. Hurry!