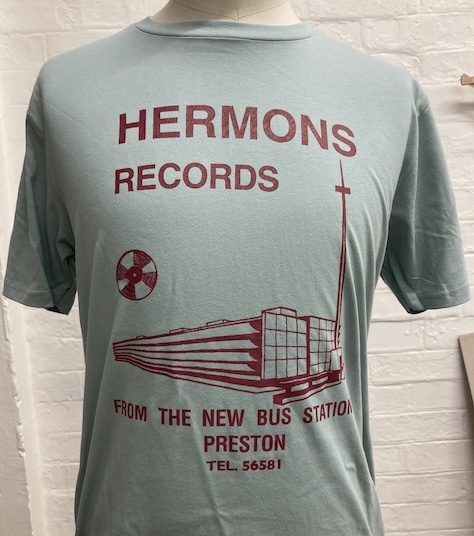 Hermon's Brutalist Duckegg
| Format | Price | Buy |
| --- | --- | --- |
| Hermon's Brutalist Duckegg SMALL | £20.00 | |
| Hermon's Brutalist Duckegg MEDIUM | £20.00 | |
| Hermon's Brutalist Duckegg LARGE | £20.00 | |
| Hermon's Brutalist Duckegg X LARGE | £20.00 | |
| Hermon's Brutalist Duckegg XX LARGE | £20.00 | |
Sorry, Hermon's Brutalist Duckegg is out of stock.
Description
Hermon's Brutalist Duckegg
When this amazing new tee arrived no one could agree on the colour. Sagey green? Light blue? Greeny blue? Bluey green? Eau de Nil? Well we decided it was like a duck egg blue green. Anyway, with the dark red complimentary screen print for Hermon's brutalist Record shop bag, this looks brilliant. Limited to just 30. Printed onto organic cotton Earth Positive tee shirt, see size chart below.