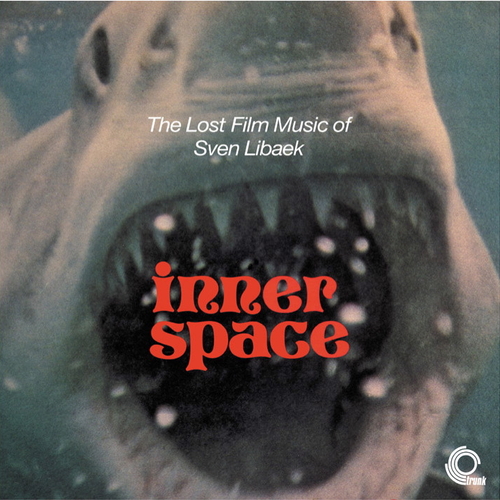 Inner Space: The Lost Film Music of Sven Libaek
Available Formats
Tracks
Price
Buy
12" Vinyl Album
17 tracks

£

11.99

Out of stock

CD Album
17 tracks

£

4.99

Out of stock

Download Album (

MP3

)
17 tracks

£

4.99

Download Album (

WAV

)
17 tracks

£

4.99

Download individual tracks
From £0.75
Description
Sven Libaek - Inner Space: The Lost Film Music of Sven Libaek
Yes, Trunk is pleased to present the great lost film music of Sven Libaek on CD for the very first time. If you have no idea who Sven Libaek is, that really doesn't matter, and if you do know who he is you are obviously going to be thrilled that this is finally out. The recordings here were produced between 1965 and 1974, and include sounds from four highly desirable Australian-only scores. The music is beautiful, warm, welcoming and sounds like nothing else on earth. This may have something to do with Sven's unusual background - he's a Norwegian who has spent much of his adult life in Australia. And you can read his very own sleevenotes inside. Inner Space is where jazz meets the Great White shark, where waltzes meets wildfowl and longboard surfers meet a sea of moody vibes. Welcome at last to a unique and previously lost world of sound. Dive in, it's wonderful.

CD and very very limited vinyl available.
Reviews
You must hear this divine music before you get eaten by a shark, or go on some kind of journey of sexual discovery.
Tracklisting
12" Vinyl Album (JBH020LP)
Sven Libaek

- Start Growing Up Now

Sven Libaek

- Start Growing Up Now - instrumental

Sven Libaek

- Fate Of Life

Sven Libaek

- Music For Eels

Sven Libaek

- Dark World

Sven Libaek

- Sounds Of The Deep

Sven Libaek

- Thatcherie

Sven Libaek

- Main Theme

Sven Libaek

- Nature Waltz

Sven Libaek

- Desert

Sven Libaek

- Peaceful Landscape

Sven Libaek

- Birds In Flight

Sven Libaek

- In The Wave

Sven Libaek

- The Lost City

Sven Libaek

- White Limestone Blues

Sven Libaek

- Bush Fire

Sven Libaek

- Surfing Through The Birds
CD Album (JBH020)
Sven Libaek

- Start Growing Up Now

Sven Libaek

- Start Growing Up Now - instrumental

Sven Libaek

- Fate Of Life

Sven Libaek

- Music For Eels

Sven Libaek

- Dark World

Sven Libaek

- Sounds Of The Deep

Sven Libaek

- Thatcherie

Sven Libaek

- Main Theme

Sven Libaek

- Nature Waltz

Sven Libaek

- Desert

Sven Libaek

- Peaceful Landscape

Sven Libaek

- Birds In Flight

Sven Libaek

- In The Wave

Sven Libaek

- The Lost City

Sven Libaek

- White Limestone Blues

Sven Libaek

- Bush Fire

Sven Libaek

- Surfing Through The Birds
Download Album (JBH020)