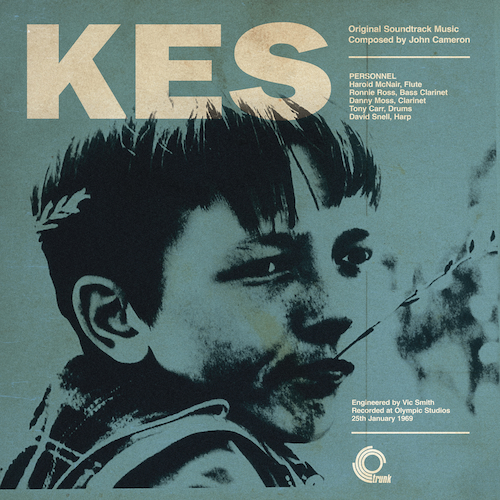 Kes OST
| Format | Price | Buy |
| --- | --- | --- |
| Kes OST Vinyl JBH077LP | £16.99 | |
Sorry, Kes OST is out of stock.
Description
Kes OST
One of the greatest British movies of all time has surely one of the greatest scores of all time. And by one of the greatest British jazz line ups of all time, but not playing jazz - oh no - playing a kind of pastoral score that flies way beyond jazz. Anyway, let's leave Jarvis Cocker to give you his opinion: "The sound of a long-lost childhood... The smell of a damp school cloakroom, from an age when comics were still printed on newsprint... But this is more than just another product of the nostalgia industry - put on this album & immediately you'll be soaring through the air, free of your earthly shackles: for this is the sound of a human soul in flight. A beautiful daydream antidote to an all too real South Yorkshire nightmare. "Tha' won't get me down t'pit." "Pig, Pig, Sow,Sow." "Tha' dun't like being called a bastard does tha'?" This is the real thing. This is beauty so fragile it hurts. This is music with the Jesses well & truly off." JARVIS COCKER.

Awesome British pastoral jazz score. One sided LP. PERSONNEL: HAROLD MCNAIR (FLUTE), RONNIE ROSS (BASS CLARINET), DANNY MOSS (CLARINET), TONY CARR (DRUMS), DAVID SNELL (HARP). ENGINEERED BY VIC SMITH. RECORDED AT OLYMPIC STUDIOS IN 1969. And RIP Colin Welland.

LIMITED TRUNK REPRESS. 500 COPIES ONLY. NEW ARTWORK!!!! NEW CAT NUMBER - JBH077LP


We've received a small number of copies returned from another warehouse that have been round the world and back again. Be warned that few of the copies will have very slight scuffs or dents on the sleeves, or maybe a split in the shrinkwrap. The records themselves are brand new, never played.