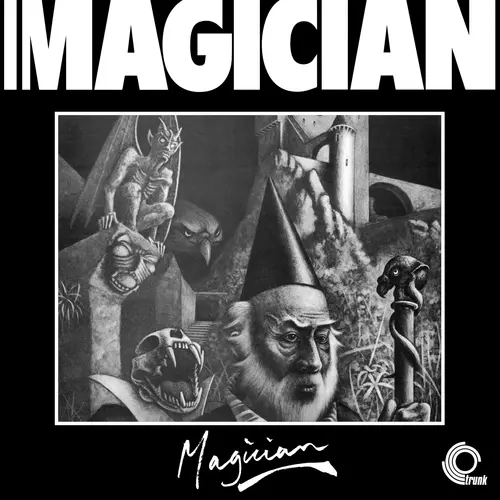 MAGICIAN BY MAGICIAN
| Format | Price | Buy |
| --- | --- | --- |
| Magician by Magician | £21.99 | |
Sorry, MAGICIAN BY MAGICIAN is out of stock.
Description
MAGICIAN BY MAGICIAN
Welcome to the first ever repress of Magician, by Magician. Named after the TV show (with Bill Bixby) because someone in the band realised that their music was a bit like the music that played when The Magician performed illusions. This marvellous and super cool LP failed to sell when it was released in 1978 for the following reasons: it looks just like a hairy 1971 Prog LP - I mean there are weirdly spooky gargoyley things on the sleeve. Then it sounds like a funky 1973 library LP - all dark and brooding and super wow. But then it came out in 1978! Totally baffling. But trust me, this is an amazing LP, with a superb Brit jazz line up including Barry Morgan and the legendary Barbara Thompson. Originally issued on Hobo, the small label started by Stan Butcher. Sold about ten copies. I have only seen one for sale in about 30 years. You try and find an original. It will not happen. And one final note, NO DIGITAL IS AVAILABLE. JUST VINYL.