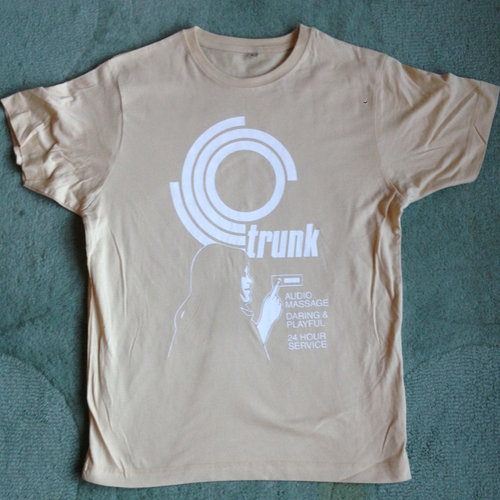 New COFFEE TRUNK LOGO Tee
| Format | Price | Buy |
| --- | --- | --- |
| New COFFEE TRUNK LOGO Tee Small | £10.00 | |
| New COFFEE TRUNK LOGO Tee Medium | £10.00 | |
| New COFFEE TRUNK LOGO Tee Large | £10.00 | |
| New COFFEE TRUNK LOGO Tee XL | £10.00 | |
| New COFFEE TRUNK LOGO Tee XXL | £10.00 | |
Sorry, New COFFEE TRUNK LOGO Tee is out of stock.
Description
New COFFEE TRUNK LOGO Tee
Dare I say coffee and cream? Well it looks like that to me! So yes, as usual a superb quality screen printed GIANT TRUNK LOGO in white, printed onto top quality light coffee coloured ("Camel"coloured actually but let me get away with the coffee / cream bit please) "Continental Brand" 100% organic cotton tee shirt. None of your cheap rubbish here. No. Limited as always, and if you look at all the other Trunk logo tees I've made they all sell out fast...