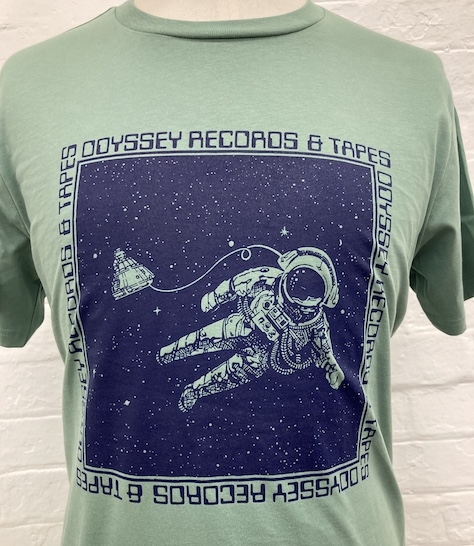 Odyssey Records And Tapes Tee
Sorry, Odyssey Records And Tapes Tee is out of stock.
Description
Odyssey Records And Tapes Tee
So, the defunct record shop bag to tee shirt campaign continues...with this sublime design from Odyssey Records And Tapes, New Orleans (well I'm pretty sure it is as there is no address). Not only a sublime outer space / outta sight design but also rumour has it the shop was a breeding ground / incubator for up and coming home grown hip hop talent. This bag dates from the late 1970s / early 1980s I reckon, pre the CD era. A superb design and a great colour combo too. Very limited as always. It's a darkish sage green with blue screen print (ignore the tee colour in the close up below, the top image is more accurate). Continental organic cotton tee, see the chart below for sizing.