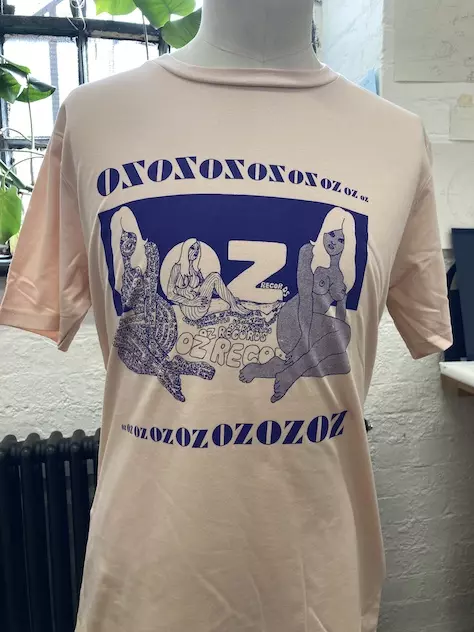 OZ NEWCASTLE SEXY TEE
| Format | Price | Buy |
| --- | --- | --- |
| OZ NEWCASTLE SEXY TEE SMALL | £20.00 | |
| OZ NEWCASTLE SEXY TEE MEDIUM | £20.00 | |
| OZ NEWCASTLE SEXY TEE LARGE | £20.00 | |
| OZ NEWCASTLE SEXY TEE EXTRA LARGE | £20.00 | |
| OZ NEWCASTLE SEXY TEE EXTRA EXTRA LARGE | £20.00 | |
Sorry, OZ NEWCASTLE SEXY TEE is out of stock.
Description
OZ NEWCASTLE SEXY TEE
Yes, a well saucy tee shirt from the original OZ Records shop in Newcastle (and nothing to do with the infamous publication). Early 1970s. Light pink tee (as per the original bag), blue print. In fact this tee shirt is so racy I have only made 20. Very few available. My wife reckons that "no one has boobs like that". Then my neighbour piped up and said she had. Organic cotton tee - see sizing chart.