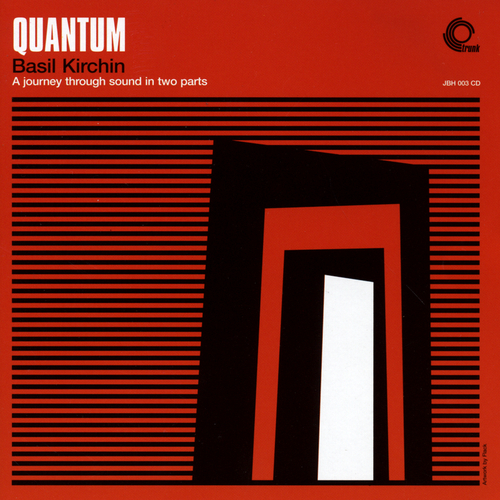 Quantum
Available Formats
Tracks
Price
Buy
12" Vinyl Album
2 tracks

£

11.99

Out of stock

CD Album
2 tracks

£

11.99

Out of stock

Download Album (

MP3

)
2 tracks

£

4.00

Download Album (

WAV

)
2 tracks

£

4.00
Description
Basil Kirchin - Quantum
One of the most extraordinary albums of all time

Quantum is a journey into sound it two parts. Produced as part of the legendary Worlds Within Worlds series, this represents what Basil wanted to produce, rather that what he was told to produce. His idea was simple, to manipulate sound in a way that it would "reveal hidden characters, little boulders of unheard music, symphonies of new music". And here Basil uses sound in every way possible, taking field recordings, structured and free jazz and moulding it by hand into a wild collage of music, the like of which you may never have heard before. Animals, birds, brass, Austistic children and trams all melt into one extraordinary sonic whole. You may not believe your ears. Hear this and it will come as no suprise that Kirchin was a major influence on Brian Eno and the Industrial Movement. The Quantum recording date from circa 1967 - 1973, and feature Evan Parker.

Very limited vinyl (30 numbered LPs, followed by a further 500 numbered LPs) and CD available.

Reviews
This recording will take you places you have never been. Well that's what it did for me. I've got to get a ticket back now.