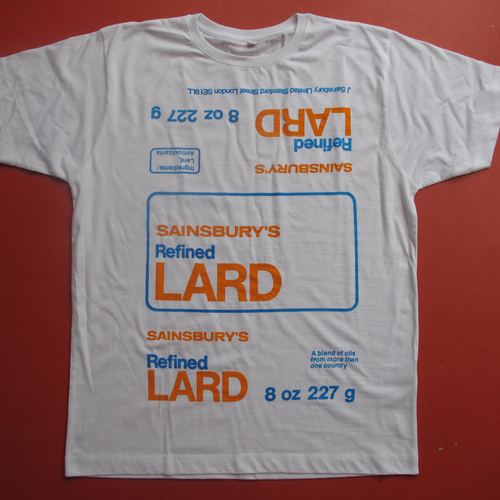 Refined Lard Tee Shirt
Sorry, Refined Lard Tee Shirt is out of stock.
Description
Refined Lard Tee Shirt
BACK IN STOCK! Perfect for around town, and around that ever growing gut of yours, this is the very fine Refined Lard tee shirt. Taken from the original Sainsbury's Own Label lard packet circa 1968, this is a full size maxi print, covering the whole tee shirt front. I can't believe how good this has turned out. Also printed on good quality organic cotton tees. It's possibly my fave tee shirt design of the year. And maybe of next year too.
Reviews
I love mine so much I wore it for four days and only took it off when I realized most of my breakfast from each morning was slowly building up on the front.