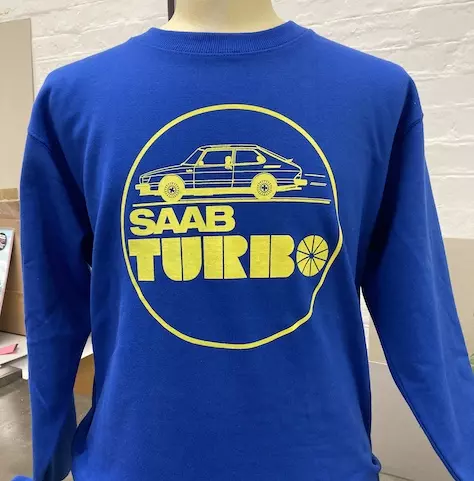 SAAB TURBO SWEATSHIRT
| Format | Price | Buy |
| --- | --- | --- |
| SAAB TURBO SWEATSHIRT SMALL | £35.00 | |
| SAAB TURBO SWEATSHIRT MEDIUM | £35.00 | |
| SAAB TURBO SWEATSHIRT LARGE | £35.00 | |
| SAAB TURBO SWEATSHIRT XL | £35.00 | |
| SAAB TURBO SWEATSHIRT XXL | £35.00 | |
Sorry, SAAB TURBO SWEATSHIRT is out of stock.
Description
SAAB TURBO SWEATSHIRT
Every time I make the SAAB Turbo tee shirt it sells out in about an hour, So I have sone some sweatshirts because I also like wearing sweatshirts, especially with old cars on them. Brilliant graphic image, Swedish colour ways. Broom broom. See chart for sizing.