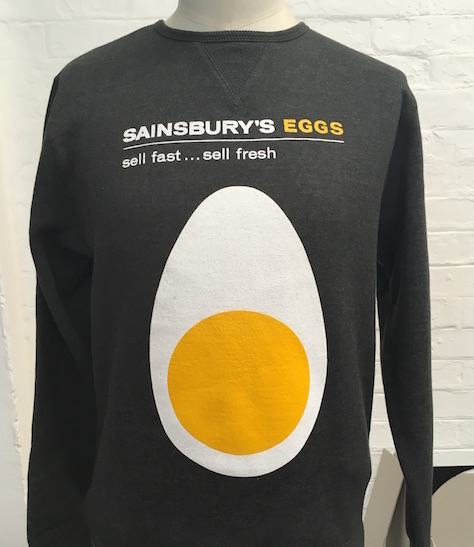 Sainsbury's Egg Sweatshirt
Sorry, Sainsbury's Egg Sweatshirt is out of stock.
Description
Sainsbury's Egg Sweatshirt
Taken from the now legendary and "eggspanded" Sainsbury's Own Label book, the image is the early 1960s in store poster for Fresh Eggs. This cracking new sweatshirt is just waiting to be ordered and admired. VERY LIMITED - just 18 available. This was supposed to be for Easter by something called Covid 19 and Lockdown got in the way. High Quality thick cotton sweatshirt (Cotton Ridge) with handy key / phone pocket in the side! See table for sweatshirt dimensions.