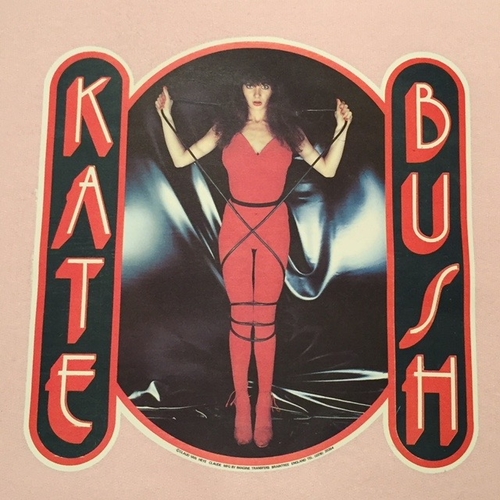 Super Rare Kate Bush Sweat!!!
| Format | Price | Buy |
| --- | --- | --- |
| Kate Bush Custom Sweatshirt | £150.00 | |
Description
Super Rare Kate Bush Sweat!!!
Yes, a mega rare sweatshirt, with vintage Kate Bush on the front, made to your specification.
So, this is the deal. We have a handful of original Claude Vanheye / Kate Bush Tee shirt transfers. These are incredibly rare, like pop gold dust. But these are new old stock, never been touched in over 5 decades, and date from 1979. The incredible - dare I say kinky image is from the legendary Kate Bush / Claude Vanheye photo session in Amsterdam, from the same year, 1979. It was supposed to be a quick 40 minutes shoot but apparently she stayed all day trying on all sorts of incredble outfits and here she is all in red with a rope tied around herself and a black rubber background. Stunning.
An original of this image on a tee shirt will set you back about £500 these days (there's one on Etsy at the moment), probably more, such is the desirability of original rock / pop clothing from that period.
But here we offer you the chance to have an unusued original period transfer newly pressed (using an authentic 1970s tee shirt pressing iron) onto a sweatshirt. You can ask for a tee shirt if you wish – just order the item below and tell us what you want and it will be made.
Colours available: Grey / Black / Pink
We will be using Gildan Sweatshirts, the dimensions are as follows:
Small – Chest: 50cm Top To Base – 69cm
Medium: Chest: 57cm Top To Base – 71cm
Large: Chest: 61cm Top To Base – 74cm
XL: Chest: 66cm Top To Base – 76cm
XXL: Chest: 70cm Top To Base – 76cm