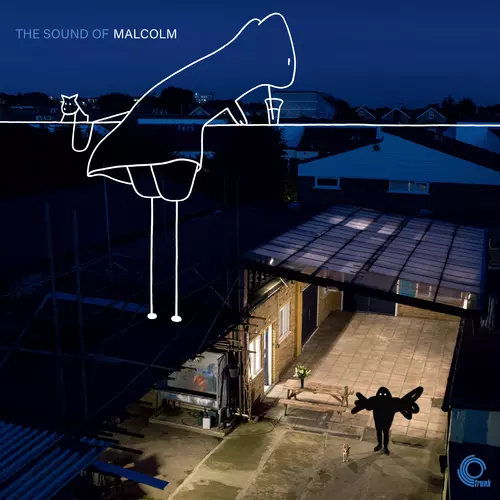 The Sound Of Malcolm
Available Formats
Tracks
Price
Buy
12" Vinyl Album
15 tracks

£

14.99

Download Album (

MP3

)
15 tracks

£

0.50

Download Album (

WAV

)
15 tracks

£

0.50

Download individual tracks
From £0.75
Description
Malcolm Goldie - The Sound Of Malcolm
So, Malcolm Goldie. Old chum of mine. Very talented. Has been making insane sonic cut-ups and musical designs for advertising for a while - anarchic skits for things like adidas football boots and modern wacky make up. Anyway, I really like his work, his timing and his odd ideas, so I asked him to make me an LP, This is it. And it sound like the minions have made a record. There are just 300 of these, all on pink vinyl. And only available via Trunk. Here is the press release.

OVERVIEW:
What the fuck is going on here? Sounds totally insane. Like made by a cage of techno chimps or minions or something. Not sure it should even be allowed. Nearest thing I can compare it to is absolutely nothing. You'll just have to listen.

HISTORY:
Hello. Meet Malcolm. He makes all sorts of things, including music. He makes lots of music in fact, for stuff like those Adidas trainers you are wearing, or those Nike Football boots worn by International soccer superstars. When these companies need something TOTALLY OFF THE FUCKING WALL for their kooky advertising films Malcolm normally gets the call. He is a master of the cut and sonic stick, the accurate and intensely random, he makes the bizarre effortlessly more so. Jonny Trunk has known Malcolm a long time. So he thought it would be a groovy idea to ask Malcolm to make his debut LP for Trunk Records. And this totally unusual set of cues proves that this was not just a good idea, but that Malcolm does actually have a DeLorean and has travelled to the future, made an LP, brought it back and given it to us now. This is the future. Right now. A new sonic language even. And ITS FUCKING GENIUS. And thank fuck for that.

Tracklisting
12" Vinyl Album (JBH086LP)
Uprock

Beat Pop

I Got A Dog With No Legs

Ticker

Azawaza

Linnimal

Nobody's Interested and Nobody Cares

Ponytail

Lexicon Of Love

What Is This

Rain Inside

Jump

Pointy Trees In The Distance

Skip

One Thing's True
Download Album (JBH086)