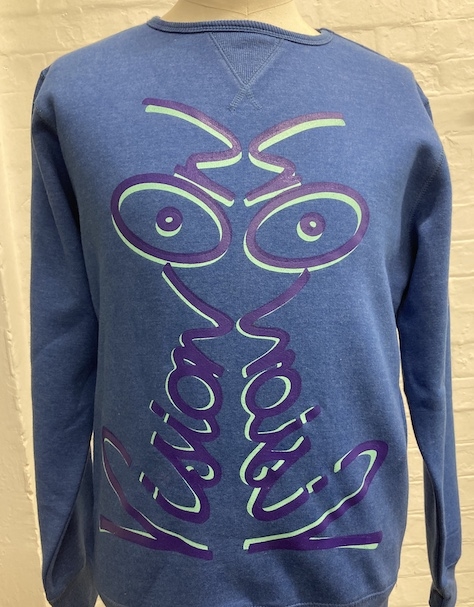 Vision On 3D Sweatshirt
| Format | Price | Buy |
| --- | --- | --- |
| Vision On 3D Sweatshirt SMALL | £35.00 | |
| Vision On 3D Sweatshirt MEDIUM | £14.99 | |
| Vision On 3D Sweatshirt LARGE | £14.99 | |
| Vision On 3D Sweatshirt X LARGE | £14.99 | |
| Vision On 3D Sweatshirt XX LARGE | £35.00 | |
Sorry, Vision On 3D Sweatshirt is out of stock.
Description
Vision On 3D Sweatshirt
Super wow and wow again. What started as a simple one colour print on a sweatshirt has been magically turned into this killer two colour screen printed 3D Vision On sweatshirt. Fab big quality cottonridge sweatshirt (with pocket!) in blue with teal and purple screen printed image on the front. Looks absolutely stunning, Tony Hart would wear one under his sheepskin jacket for sure. Limited to just 30 in total. And I've already nicked on, so only 29 left. See chart below for sizing.