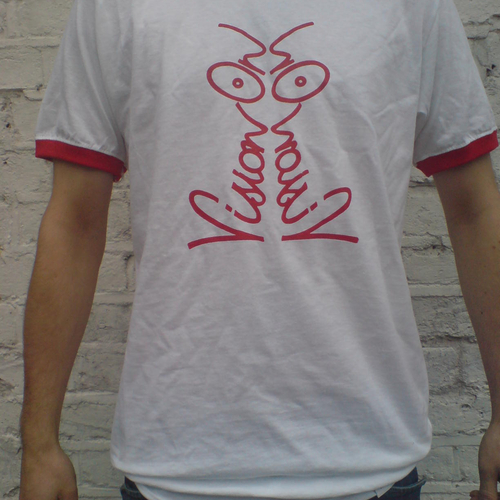 Vision On T-Shirt White and Red
Sorry, Vision On T-Shirt White and Red is out of stock.
Description
Vision On T-Shirt White and Red
Yes, official Trunk Vision On Tee Shirts. Trunk exclusively owns this classic Tony Hart TV logo. Each of these tee shirts comes with a specially made stitched tag with the Tony Hart signature on the front and the Trunk logo on reverse. This is then stitched onto the front, bottom left. These tee shirts are known as "ringer" style, as they have coloured rings around the collar and sleeve cuffs. The Logo matched the rings, but I'm sure you can work out that when you see the photos. Oh, and for everyone sold a royalty is sent to the estate of the great Tony Hart. May he rest in peace, and draw lots while he's at it. One final note, these are Fruit Of The Loom tee shirts, and therefore come up a teeny bit small - so if you are normally a M, buy a L.
Reviews
You need this tee shirt. Like really badly, right now.