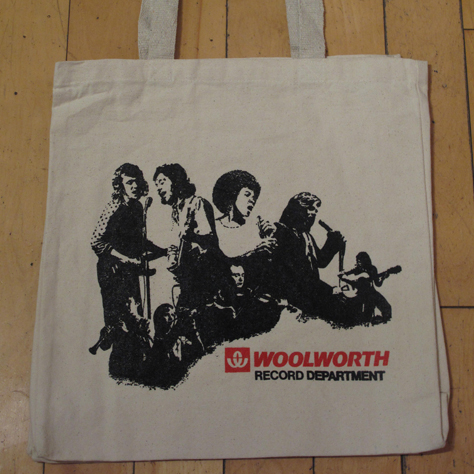 Woolworths Record Tote!
| Format | Price | Buy |
| --- | --- | --- |
| Woolworths Record Tote Bag | £12.00 | |
Sorry, Woolworths Record Tote! is out of stock.
Description
Woolworths Record Tote!
I ask you my friend, does it get any better than this? No it does not. Because it's the classic old Woolworths Record Department bag (with Winfield logo, no less), now as a screenprinted tote! The irony is almost beautifully painful and perfect. And it's great for all your new / old LPs, weekly shop and maybe even some pick'n'mix. Limited to just 40. well 37 as I've got one and have taken two for spares as I love it sooooo much. Simply an absolute monster of a screenprinted tote bag, and also made of the heavier 10oz canvas, so it will last for years. Expect to be stopped in the street if you buy one and go shopping. Yes, it really is THAT cool.