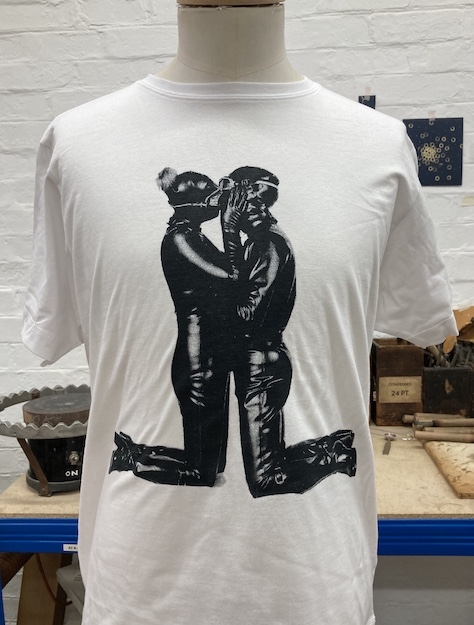 ATOMAGE SUCK IT AND SEE TEE
| Format | Price | Buy |
| --- | --- | --- |
| ATOMAGE SUCK IT AND SEE TEE MEDIUM | £19.99 | |
| ATOMAGE SUCK IT AND SEE TEE LARGE | £19.99 | |
| ATOMAGE SUCK IT AND SEE TEE XL | £19.99 | |
| ATOMAGE SUCK IT AND SEE TEE XXL | £19.99 | |
Sorry, ATOMAGE SUCK IT AND SEE TEE is out of stock.
Description
ATOMAGE SUCK IT AND SEE TEE
Many years ago this image was the planned image for the front of the Arctic Monkees "Suck It And See" LP, but they pulled out in the very last hour, which is why their album cover is just plain and white. This sublime and quite unforgettable image from the legendary Atomage catalogue and Dressing For Pleasure book is now on a very limited run of 100% organic cotton white tees (see chart for sizing). There are just 25 IN TOTAL. So be quick.