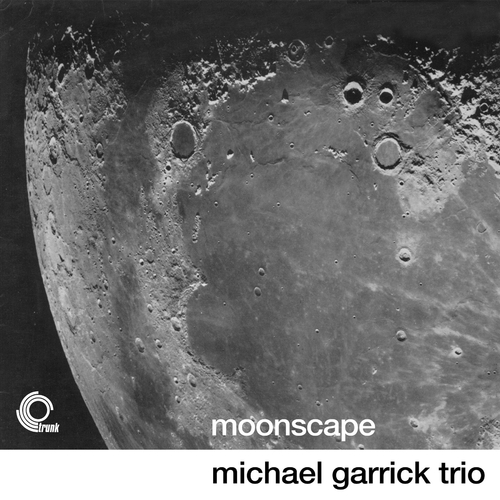 Moonscape
Available Formats
Tracks
Price
Buy
12" Vinyl Album
6 tracks

£

11.99

Out of stock

CD Album
6 tracks

£

3.99

Download Album (

MP3

)
6 tracks

£

0.50

Download Album (

WAV

)
6 tracks

£

0.50

Download individual tracks
From £0.75
Description
Michael Garrick Trio - Moonscape
The rarest UK jazz album is now available for the first time to mere mortals.

An original of this ten inch Garrick debut album from 1964 would set you back about £1500, and not only is it mythically rare (only 99 copies made) but it's also bloody marvellous. This really is a very beautiful bit of work; ethereal, slightly free but still very listenable and sublimely melancholy in parts. I cannot believe how wonderful this album is. Even nearly 45 years on it's as fresh as a daisy and may well take you to places you've never been. Remember, only 99 copies of those 1963 albums were originally pressed - you may well never, ever see an original so you'd better get your grubby jazz hands on this LP or CD instead.

The very fine fold out sexy CD booklet comes with new Garrick notes, the original back cover of the ten inch and transcriptions of the poems that Garrick based these stunning instrumental pieces on. What a bargain. Very limited vinyl available but be very, very quick.

BOX OF CDS FOUND!!! Amazing!!! Now back available...

Tracklisting
12" Vinyl Album (JBH022LP)
Michael Garrick Trio

- A Face In The Crowd

Michael Garrick Trio

- Moonscape

Michael Garrick Trio

- Music for Shattering Supermarkets

Michael Garrick Trio

- Sketches Of Israel

Michael Garrick Trio

- Man, Have you ever Heard

Michael Garrick Trio

- Take Off
CD Album (JBH022CD)
Michael Garrick Trio

- A Face In The Crowd

Michael Garrick Trio

- Moonscape

Michael Garrick Trio

- Music for Shattering Supermarkets

Michael Garrick Trio

- Sketches Of Israel

Michael Garrick Trio

- Man, Have you ever Heard

Michael Garrick Trio

- Take Off
Download Album (JBH022D)